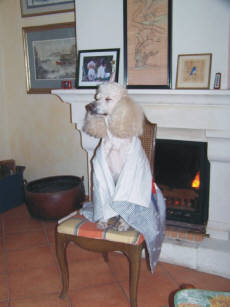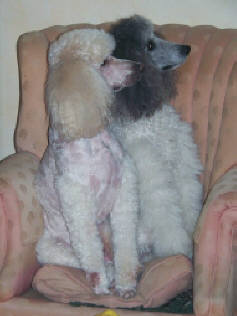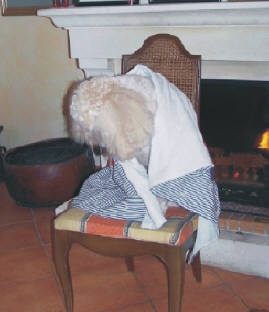 Aramis is owned, loved, and occasionally embarrassed by Michal Cline
Sete, France
. . . this is just too painful to tell . . .

Okay, here it is. Did you notice how pink my chest is? Well, Mom started clipping my body hair and suddenly noticed that she was using a 40 blade . . . not a 4 blade. And, well, she had to continue, and now I have NO hair on my entire body."

"Just a minute . . . let me make sure my mom's not listening.

Oh . . . hi, Mom . . . you want Victor to come and get his hair cut too?
"Oh, the humiliation of it all . . . ..